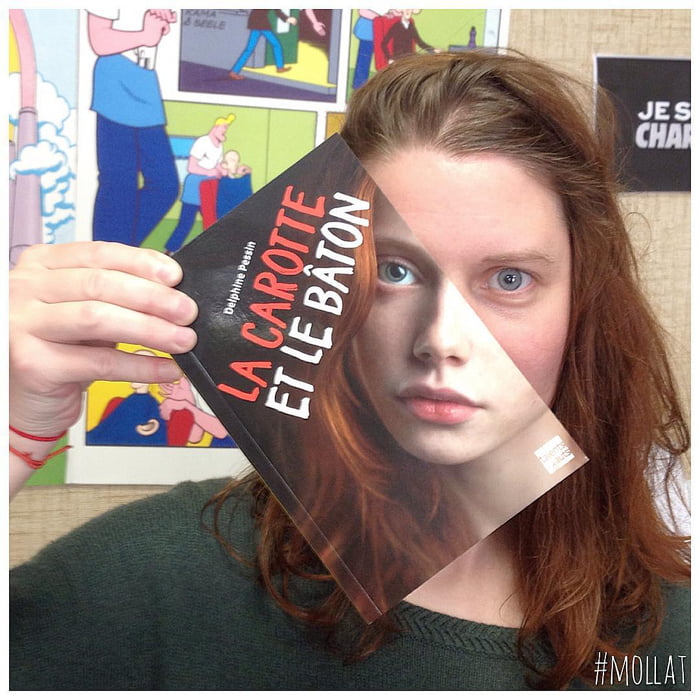 Librairie Mollat, a French bookstore based in Bordeaux that's famous for on ongoing Instagram series called Book Face.
Similar to the sleeveface trend, where people merge their faces with album cover photos, the staff at the 122-year-old Librairie Mollat creates trompe l'oeil portraits by seemingly merging book covers with the faces of their employees. It's a year in and the independent store is still going strong, continuing to capture their uncanny optical illusions.
---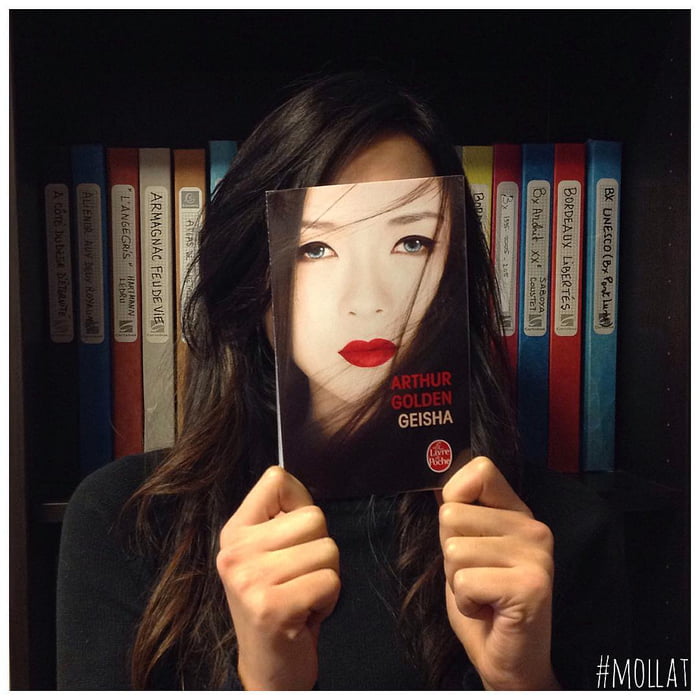 Using a variety of different novels, art books, and magazines, the doppelgänger sleeves are held up like a mask, with elements of the cover cleverly positioned to seamlessly merge with the subject's jawlines, eyes, and noses.
---
In some images, the book covers obstruct entire faces, allowing body parts, clothing, and hair to complete the image. Although visiting a book store might seem old-fashioned to some, this store is certainly in touch with the digital age.
See some about their clever work.